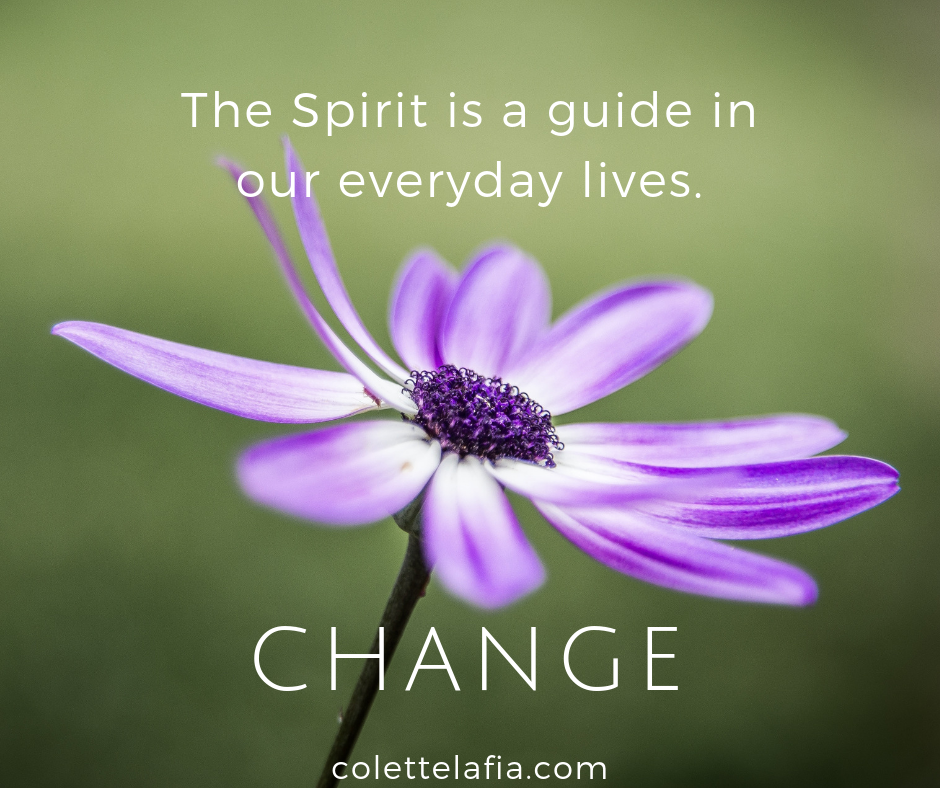 Facing Change with Gratitude
As we begin to feel autumn in the air, with the golden hue of the light, the smell of cool air, and the variety of apples filling the farmer's markets, we sense change and transition.
Change isn't simply something we live through, it's a teacher asking us to become fully present to and active within our lives—physically, emotionally, and spiritually. This can mean something particular to each of us at different times in our lives.
For a child, it might mean developing reading skills and discovering the wonders of imagination, for someone in spiritual direction it might mean seeing how listening to boundaries offers more freedom, and for myself right now it means meeting my edges of fear, and learning to love and let go more.
These times of change, growth, and transition call us to live with an overflow of gratitude and generosity. For if we resist change and cling to and hoard what we've been given or perhaps are used to and feel safe within, the life force that flows through us becomes constricted.
Whether the change and growth we're living through summons joy or sorrow from the depths of our being, this precious gift of life gives us much to be grateful for. And from that gratitude much can be given, even through tears.
It's a new season. Life is a constant cycle. So our invitation, and challenge, is how to meet our habit of clinging, along with the call of the new season to bring forward our gifts?  I am reminded of Jesus' words to Mary after his resurrection, "Mary, don't cling to me."
How often do we find ourselves clinging when we are being invited to let go and give? Cynthia Bourgeault, one of the Living School teachers, talked about the problem of hoarding and holding on too tight, and the need to maintain an interior spaciousness, so that we can respond to life with intelligence, creativity and compassion.
As you meet this time of change and transition, I invite you to:
Take Cynthia's advice and find ways to maintain interior spaciousness. What does that mean to you? I find contemplative practices help me with this. I find stretching and yoga breathing helps. I find not filling up my calendar helps.
Ask God for the grace to share your gifts and what you have received. This could be choosing to live in more solidarity with yourself, or your family, or those around you. It could mean not judging others so quickly, or being more intentional about practicing gratitude.
What we choose to bring forward, to cultivate and practice, shapes us, and directly influences those around us. And as we bring forth our growing and generous heart, we can become a more loving and healing presence in the world.
Speaking of change, I hope you like my new website design! I'm so grateful to Abby from KojolaPower for her wonderful work!