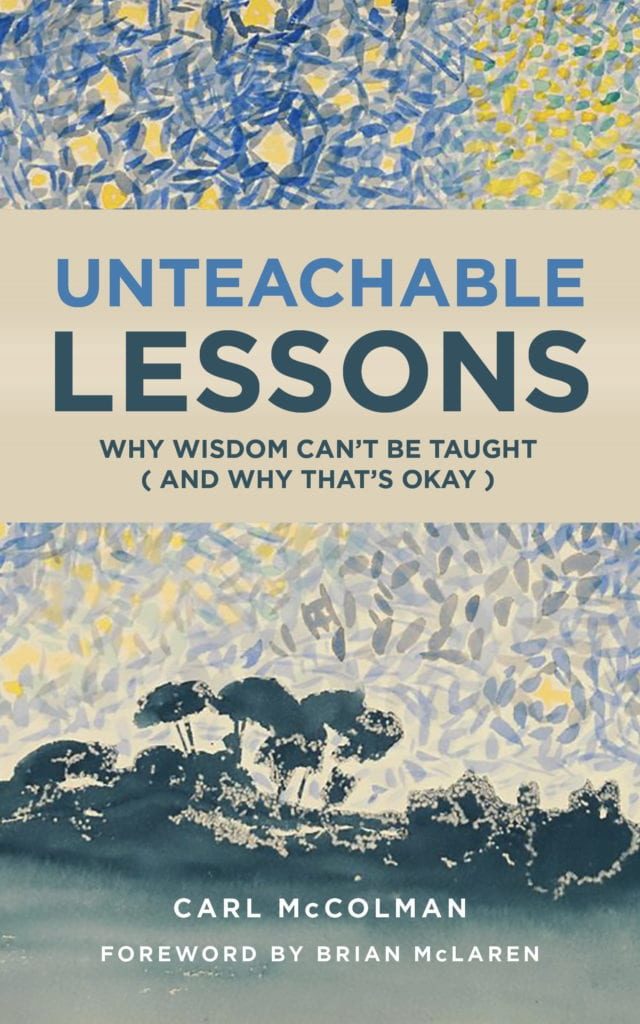 Here's a Book I'm Sure You'll Enjoy!
I'm reading Unteachable Lessons: Why Wisdom Can't be Taught (And Why That's Okay), by Carl McColman, a contemplative teacher and author. Check out his website here.
The first thing that pulled me in when I began reading Unteachable Lessons was its willingness to be honest and searching. Through his warm and inviting storytelling, we come to meet the many moments in which God's grace was the true teacher along his spiritual journey. Written in short chapters, the book invites us into our own "unteachable lessons," where God is calling us, shaping us, and guiding us in ways we don't even understand.
I asked Carl, What is your greatest hope for this book? The question inspired him to write a blog post that I invite you to read here.
Here are a few highlights that struck me:
I hope Unteachable Lessons speaks to anyone who is seeking a deeper and more intentional spiritual life.
I hope the book inspires readers to remember that life is our best and most faithful teacher.
I hope Unteachable Lessons reminds its readers that wisdom can be brought to us by the most unlikely or surprising of messengers: a little girl in a wheelchair, an actress in a cathedral, a clerk in a gift shop, an old Dr. Seuss book.
I hope Unteachable Lessons helps anyone who reads it to remember that humility remains at the heart of all spiritual growth and exploration.
My hope is that you read this book, and enjoy the gifts it's offering you.