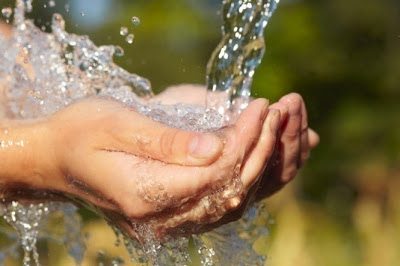 Last night as part of the Holy Thursday service, there was the ritual of washing feet. Several wooden chairs were set up around the church, with wash bowls, water jugs, and a pile of towels next to each one of them. I usually never get my feet washed; I usually just watch others. But this year, something was nudging me, calling me to participate. Still, I held back at first, watching, making mental excuses about not wanting to get my feet wet. But the real question for me was: Could I allow myself to receive–to become so vulnerable? I felt like Peter. But then I heard the words that Jesus said to him, "Unless I wash you, you have no part with me."
A woman in my pew got up to get in line to have her feet washed. Yet, when it was her turn, there was no one in line behind her to wash her feet. So I popped up, bent down, held her foot, and slowly poured the warm water on it. It was such a tender moment between us. I then took my place in the wooden chair, and another woman washed my feet. As I felt the water being poured over my bare foot, a joy filled my heart.
I could see that giving and receiving created a beautiful circle between people. We are alive to share in this union with one another, to feel our hearts burst open with love, a love that is given to us by God's great generosity: pouring out. Can we touch this love? Can we be this love? Can we share this love?