Colette Lafia is a spiritual director, retreat facilitator, and writer who invites people to see themselves as a manifestation of Divine love.
If you're anything like me, perhaps you're curious about how to grow your spiritual life, or perhaps you've wondered how to gain greater trust in your own spiritual intuition. I've devoted my writing and spiritual teaching to address these kinds of questions and to help guide people on their own sacred journeys.
From individual spiritual direction to both in-person and online retreats, I accompany people as they seek to connect more deeply with the presence of the Divine in their hearts and in their lives. As a trained spiritual director, I cultivate a safe and intimate space where we can explore the presence of the sacred in our daily lives.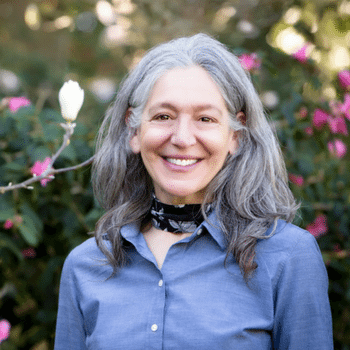 Drawing from the contemplative Christian tradition, I enjoy giving talks and retreats. I am a graduate of the Spiritual Directors' Institute at Mercy Center in Burlingame, California, and recently completed the "Living School" program in the Christian contemplative and mystical traditions at the Center For Action and Contemplation, guided by Fr. Richard Rohr, Rev. Cynthia Bourgeault, and Dr. James Finley.
My greatest joy is connecting with people and sharing in the sacred mystery of love, life, and the Holy.
Colette's books are filled with ways to support your spiritual life!
Her new book, The Divine Heart: Seven Ways to Live in God's Love, came out in May 2021 (Monkfish Press), and book events and readings have reached an international audience.
Her book, Comfort & Joy: Simple Ways to Care for Ourselves and Others (Conari, 2008) was given the honor of being named one of the best spiritual books of the year by Spirituality & Practice.
Her book, Seeking Surrender: How My Friendship with a Trappist Monk Taught Me to Trust and Embrace Life (Sorin Books, 2015) was featured in Presence, the publication for Spiritual Directors' International, and was called, "A beautiful and honest book," by Father Richard Rohr.
Some of my guiding principles:
We need to trust our spiritual intuition and authentic experiences.
The more we can be love in the world, the more we fulfill our purpose in life.
Divine love is a healing force in ourselves and in the world.
Honesty and authenticity are the foundation of a meaningful relationship with ourselves, others, the world around us, and with God.
The Divine presence is available to all who have the willingness to open their hearts and see it and receive it.
Contemplative practices help us to step into social action with more love, compassion and a willingness to serve from the heart.
Gratitude is a spiritual path, inviting us to see life as a gift.
There is a fullness to love that is available to those who are committed to learning the ways of love.
10 Ways To Practice Surrender Today