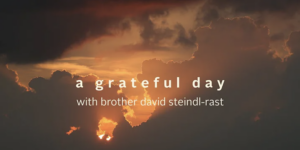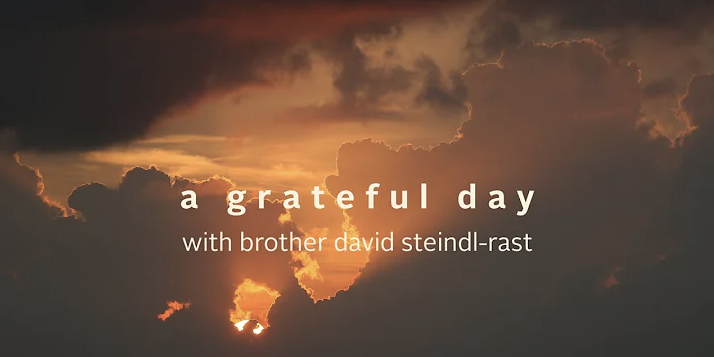 Ten years ago, Br. David recorded A Good Day, which has been watched well over 1 million times. We invite you to join us in celebrating this timeless message, now updated with beautiful, high-resolution video footage, making it suitable for sharing on large and small screens alike. A Grateful Day: https://gratefulness.org/grateful-day/ More about David Steindl-Rast:…
Read More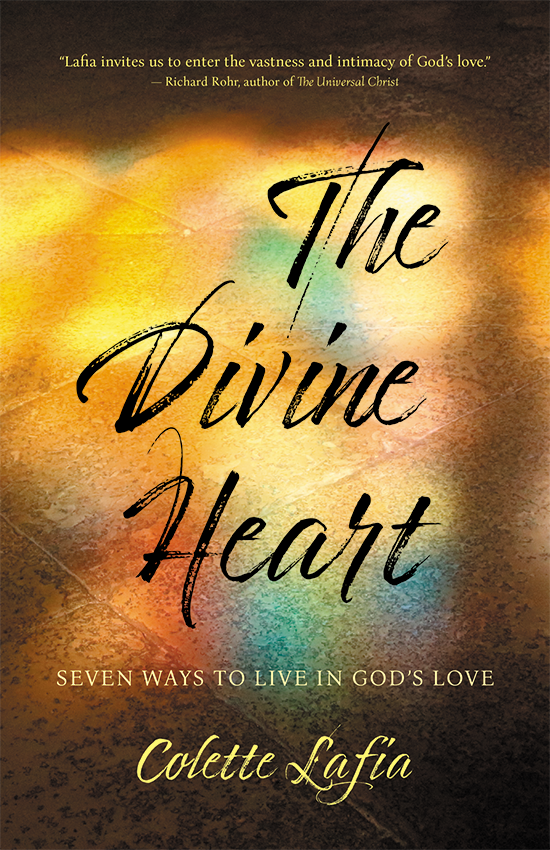 Seven Ways to Live In God's Love
Published May 2021 from Monkfish Book Publishing
Spiritual director Colette Lafia tells us that at the core of our being there is an ever-flowing love relationship with God, and it's here we find meaning in our lives. Beautifully expressed, with examples and awakenings from the author's own journey, The Divine Heart offers seven "invitations," principles of spiritual practice that awaken us to the ever-abundant flow of Divine love.
Endorsements for the Divine Heart by Colette Lafia:
"During these turbulent times, we need the steadying voice of feminine wisdom more urgently than ever. In this luminous book, spiritual guide Colette Lafia offers the fruits of her tenderly cultivated inner life to feed people of all genders who thirst for a direct encounter with the embodiment of love, which she recognizes as our own true nature."
--- Mirabai Starr, translator of John of the Cross and Teresa of Avila, author of Wild Mercy
"In The Divine Heart, Colette Lafia invites us to enter the vastness and intimacy of God's love, offering seven simple yet powerful ways to deepen our awareness and open our hearts. This small book with a big heart shows us to live in the flow of Divine love."
---Richard Rohr, author of The Universal Christ, founder of the Center for Action and Contemplation
---
"In these seven invitations, Colette Lafia leads us into the depths of the heart: our own heart is hidden within the Divine Heart. With wisdom born of life experience, she is a loving and compassionate guide."
---Veronica Mary Rolf, author of Julian's Gospel: Illuminating the Life and Revelations of Julian of Norwich
---
"A generous offering of insights and encouragement that lend themselves to pausing and resting in God's presence, a state of sustained attentiveness infused with love. Lafia includes a host of practical suggestions to help us carry this Divine love into the graces and challenges of each day."
--James Finley, PhD, contemplative teacher and author of "Merton's Palace of Nowhere."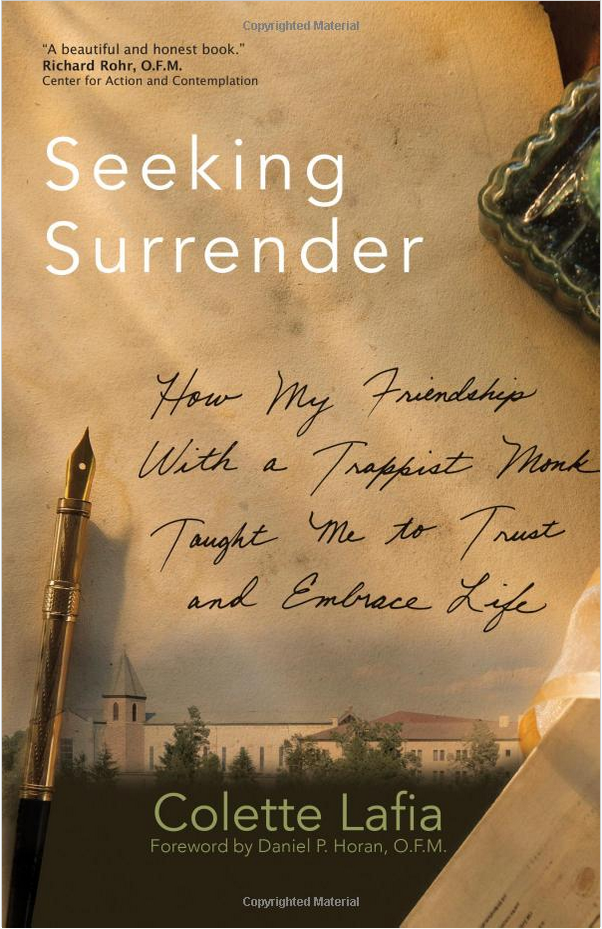 How My Friendship with a Trappist Monk Taught Me to Trust and Embrace Life
Published by Ave Maria Press, Spring 2015.
"In Seeking Surrender, Colette Lafia challenges our notion of surrender, inviting us to see it as a path of opening to the fullness of life. Her spiritual companion, a Trappist Monk from the Abbey of Gethsemani, encourages and guides her towards deeper trust along her journey in a series of letters shared over years. A beautiful and honest book."  – Fr.Richard Rohr, O.F.M.
An unlikely friendship between spiritual director and retreat leader, Colette Lafia, and a silent monk at Thomas Merton's home monastery, the Abbey of Gethsemani, comes to life through seven years' worth of shared letters. Lafia's palpable openness and warm storytelling offer her readers the same compassionate process that lead Lafia to accept herself, find peace with life, and strive for an ever deeper relationship with the Divine.
Folded within the development of a deep friendship cultivated through brief letters exchanged between Lafia and Brother René is Lafia's struggle with infertility, insomnia, the loss of her sister, the declining health and eventual death of her father, and her role as her father's caregiver. Brother René's compassion and guidance to her throughout these trials and Lafia's responses to him provide a template for helping readers surrender to their own life's events.
Readers will find simple exercises and profound advice for living a more conscious and intentional life, including tips like, "Look at yourself through God's eyes," "Notice when fear arrives at your door," and "Trust all is well." Ultimately readers will come away with a new attitude of letting go and acceptance in daily life.
Simple Ways to Care for Ourselves and Others
Purchase the book with new journaling tips included from Amazon.
Awarded "One of the Best Spiritual Books of 2008" by spirituality and practice.com
"In her book Comfort and Joy, Lafia's warm prose knits a cozy tapestry of vignettes, observations, affirmations, and gentle questions covering the simple ways we can care for others and ourselves." Janet Boyer, author of New Year, New You.
Comfort and Joy is a small book that can engender big and welcomed changes in our lives and our attitude. It's a book to keep handy, to turn to again and again. Lafia offers forty-five vignettes—small stories, pictures of comfort as simple and grand as a plush pillow or a warm cup of tea. Simply reading them is comforting and more than likely to inspire the reader to dive into the journaling prompts or follow the suggestions for cultivating comfort, which accompany each passage. And because she knows that comfort taken and comfort shared make the world a much kinder and better place, in a section called "Applied Comfort," Lafia gives us inspiring ways to take comfort and pass it on.
A simple and beautiful book with a profound message—learning to comfort ourselves is not a narcissistic pursuit, it's absolutely essential if we want to make any kind of real difference in the world.