Colette facilitates seasonal online retreats. The topics range from finding comfort and joy in everyday life, to living a life overflowing with Divine love.
Join me March 16-29, 2020 for a 14-day Online Lenten Retreat presented by Mercy Center.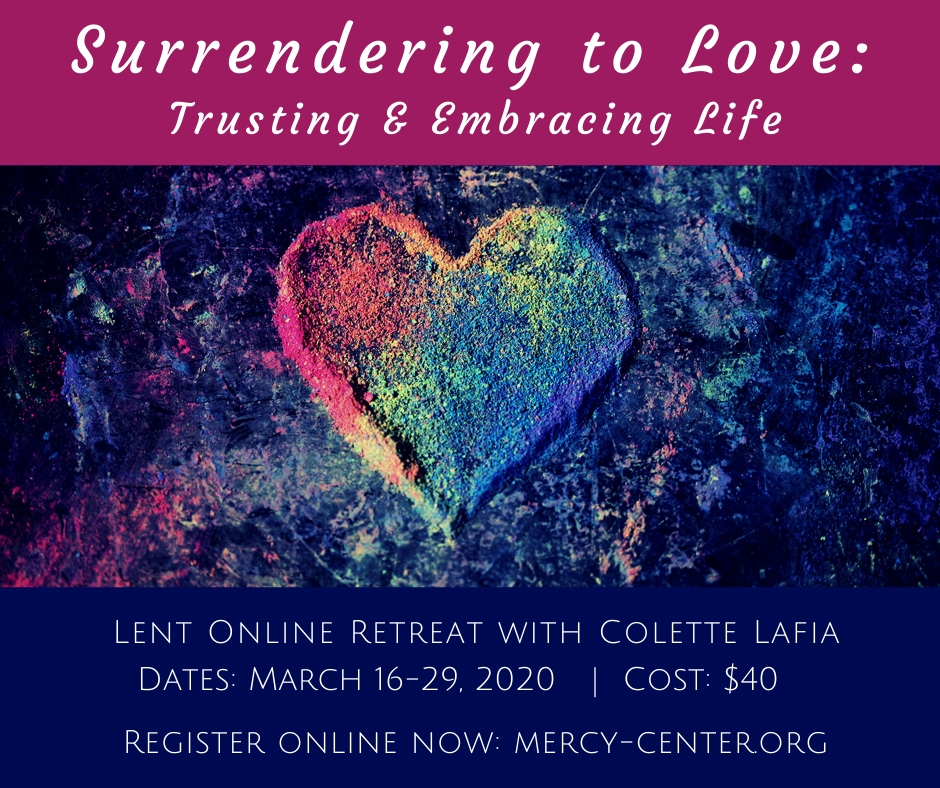 Opening our hearts to the path of surrender is foundational to the spiritual journey. How can the practice and grace of surrender transform us?
Participants will learn to look intimately at their lives as the greatest teacher of this often misunderstood spiritual principle. Through reflections, guided prayer practices, and contemplative sharing, we will connect with the transformative power of surrender, and find more inner space and peace.
Reflections and prayers will be sent every other day, which will allow for a slower pace, and let you engage with ease.
Please join my newsletter email list for invitations to upcoming online retreats.