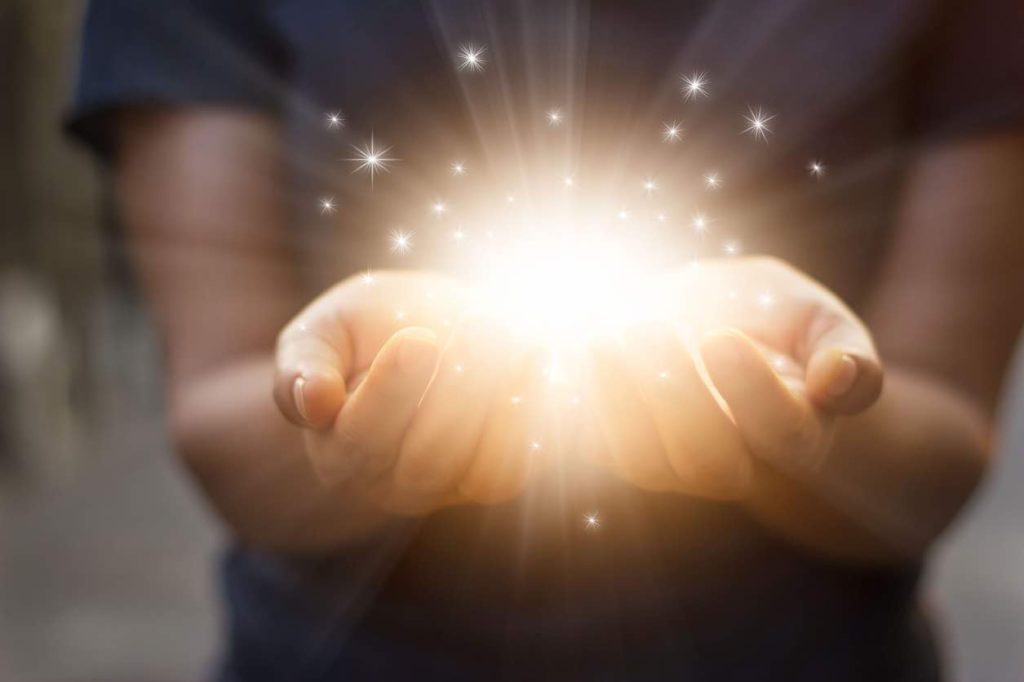 How to Open Up More in Your Life
Wednesday Wisdom. Let Go. Let More.
Gifts of the Spirit
Last Friday, at the end of facilitating a day of prayer at Mercy Center, I had a moment of surprise. It was a Spirit-filled day, as participants prayed with the Seven Gifts of the Spirit, created art work, and engaged in contemplative listening and sharing.
In the afternoon, we engaged in collage making and writing around the active gifts of the Spirit: Counsel, Piety, Fortitude, and Reverence. I placed an assortment of images on a large table for participants to gaze upon and select one to pray with. This is modeled after the prayer practice of icon gazing.  The tradition of gazing upon icons as a window to God is an ancient one.
I had collected these images over the last couple of years–trees, flowers, stars, people, animals, and more.  These pictures had been carefully selected to inspire and evoke a sense of deepening within. As images to pray with, participants have found them to be powerful gateways into personal and spiritual awareness.
Over the years, I've become attached to these images. They were familiar to me, and yet, always new, as people brought personal meaning to them. However, I found that on this day, in the presence of the Spirit, I was being called to let go. People wanted to make collages with the images. What could I do? I said "Yes."
We are Called to Listen
As I watched each person pick up an image, I felt the tug on my heart. But it was a good feeling–a feeling of letting go.  It was time. I never planned for this moment. It just happened organically. This is how the Spirit works–in its time. We are just called to be receptive, to listen, and to say yes when the moment presents itself.
As I saw each person pray with the images, and make their collages on fresh sheets of white paper, I realized that these precious pictures were now becoming theirs. I noticed how they were inspiring them on their spiritual journey.
At the end of day, the group gathered in a circle, and we listened to each person share their collages and the gifts they received. It was so clear that the Spirit was at work. Each image had become a gateway to the movement of the Holy within.
Making Room for Something New
I felt tears of joys well up in me. These pictures had found new homes. And I realized that when it's time to let go, it's an invitation to open up, face the unknown, and allow for the more. My folder is now empty, but it is also full of new possibility. How do we make room for something new and surprising to fill our lives?
Pause & Reflect:
What is calling for you to let go, and allow for the more?
What gift of the Spirit do you need at this time in your life?