Recognizing Generosity: Day 19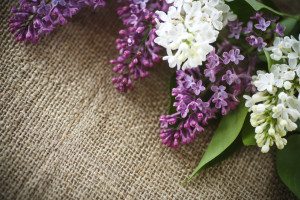 Recognizing Generosity: Day 19
–21 Days of Gratitude: Awakening the Heart
When I started this blog series, I didn't realize I would be touching something with such depth and resonance. I have found that exploring, discovering, grappling with, and deepening gratitude has offered me a more loving, compassionate, and inspired way to be. I am discovering that gratitude is the heart of the spiritual life.
I mentioned earlier that this blog series was inspired by my re-reading of the book, Living in Gratitude, by Angeles Arrien. I am deeply grateful for the blessing of having worked with Angeles Arrien for many years while I was the director of an amazing renewal program for San Francisco public school educators.
Every year, Angeles gave a retreat on the power and sacredness of being an educator, a person entrusted with the work of influencing  young minds and hearts, and caring for our future. She held incredible value for teachers and educators. And she taught us to value, claim and appreciate our powerful role in society.
On a personal note, Angeles encouraged me while I was writing my first book: Comfort & Joy. When the book came out she wrote me a personal handwritten note, which I still keep posted on my bookshelf.
One of the practices, Angeles always encouraged was sending notes, letters, and gifts of gratitude to those who have provided blessings in our life.
As we approach Thanksgiving, I am truly inspired by this suggestion. Let us reflect on those who have touched our lives this year, and extend a gesture of gratitude to them.
Here are a few suggestions:
Send an e-card through Gratefulness.org.
When writing an email, add a short note expressing your gratitude to the person.
Make a Thank You call.
Write someone a letter.
Give someone a Thank You gift.
Become more generous with giving and sharing gratitude. Say thank you more and more and more.
Who has been a blessing to you this year? Perhaps it was someone who listened to you deeply while you expressed great sorrow over a personal problem; or someone who celebrated with you a great accomplishment; or someone who helped you through a change; or someone you had a lot of fun with this year.
When we stop and really make a list of all the people who have been generous to us this year, our hearts become overflowing with gratitude.
Let us keep the wheel of gratitude turning, by recognizing the generosity we have received from others, and allowing ourselves to give from what we have received.
Gratitude Journal for Day 19:
Pause. Settle into the moment.
Open your heart in gratitude.
List 5 or more moments, experiences, or things you are grateful for today.
List a blessing in your life.
Amen