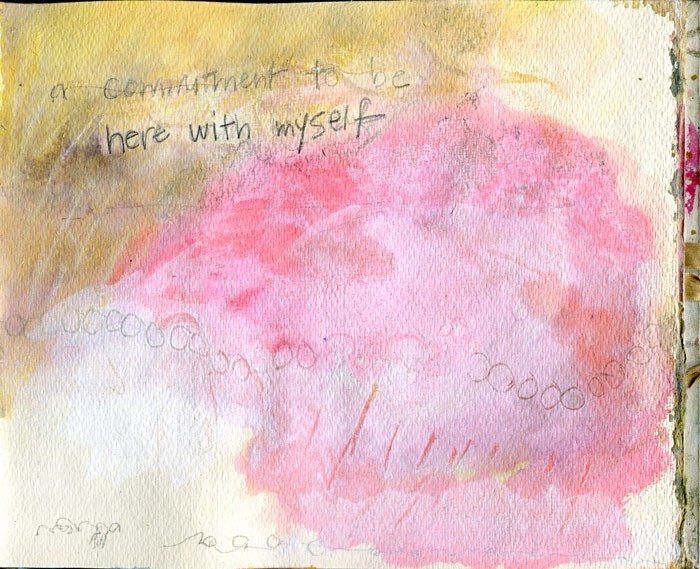 Sacred Practice: Look at Yourself with Love
There may be moments in the day when we don't feel good about ourselves—for a lot of reasons. In those moments, can we find a way to bring tenderness and love to ourselves? Here is a practice that offers you a way to respond with love, rather than judgment. It's adapted from the book: The Sacred Place of Prayer, by Jean Marie Dwyer, OP, from her chapter on St. Catherine of Siena, the 14th century mystic.
Practice:
Allow yourself to recognize that you're not feeling good about yourself in this moment. You don't even need to analyze it, since like most of us you probably know the origins of this habit. Just be willing to be present to it.
Catherine believed that in the gentle mirror of God, we could see ourselves differently than we usually see ourselves. She believed that our reflected image in God's mirror is always positive and healing.
The invitation here is for you to see yourself in the gentle mirror of God.
Find a mirror, even in the bathroom at work, and take a moment to gaze at yourself. At first you might get caught up in commenting on your hair, your skin, etc., but keep going and look at your eyes in the mirror. Can you look at yourself from your heart?
For just a minute, look into your eyes and at the same time look into the gentle mirror of God, in which you see yourself reflected. You can repeat the mantra: In the Gentle mirror of God, I see my reflection.
Pause for a moment and take that into your heart, letting love and compassion fill your heart.
Seeing yourself as sacred can change the way you know yourself.