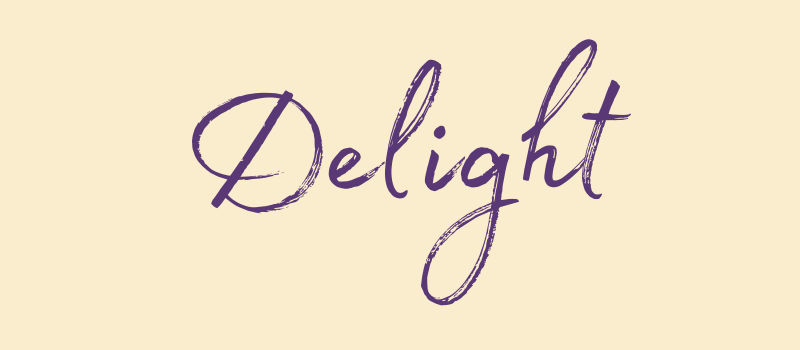 LoveFoward: Practicing the Way of Delight
"Every object, every being, is a jar full of delight." – Rumi
Dear Friends,
Welcome to the second installment in my new blog series, LoveForward, exploring the seven ways of living in Divine love that I describe in my new book, The Divine Heart. These qualities and spiritual practices of love are: Receptivity, Delight, Expansiveness, Vulnerability, Acceptance, Mystery, and Gratitude.
This week we will explore, "The Way of Delight." Delight is the joy, surprise, wonder and appreciation of all that we encounter. Delight invites us to savor and enjoy the gifts of love and life that we are always receiving.
As we continue to navigate our way through this time of transition, feeling uncertain and cautious at times, how can the way of delight offer us a refuge and spark joy?
In my chapter on delight, I write about the joy of engaging with what's around us. The Benedictine monk and author David Steindl-Rast writes, "God's inexhaustible poetry comes to me in five languages: seeing, hearing, smelling, touching and tasting." He tells us that there's a divine poetry of sensuousness, and that the outside and inside, the external and internal, are of one piece. "We must learn to really see with our eyes so that we begin to look with our heart also," he reminds us.
How do we delight in Divine presence and in the constant surprises of creation? As the way of delight awakens in our lives, we learn to engage more fully with what's already around us, to feel wonder and savor the moments of our life, the joy in our heart. We can learn to live in God's generosity, knowing God is with us, here and now.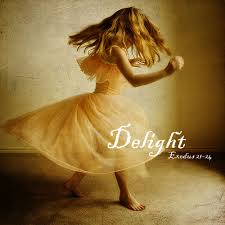 How are you finding delight these days?
Have you taken time to savor the variety and flavor of fresh summer fruits (have you had a sweet peach or juicy watermelon yet)?
Are you able to appreciate the presence of the Divine in creation—in a birdsong, a hot pink poppy, the rhythm of the ocean waves, the touch of a loved one?
Can you allow yourself to linger more—hang out with friends or family, sit a few minutes longer in prayer, stay in your slippers?
What is filling you with wonder these days—for me exploring the Trinitarian notion of God as a dynamic flow of love is inviting my curiosity and exploration?
I invite you to read or re-read the chapter on 
Delight
 in my book,
The Divine Heart
. 
Here's the link
 to purchasing the book. And if you already have a copy, please consider gifting one to a friend! Also, I will be posting additional practices on my 
blog
 each week, so please check them out.
Let's continue to LoveForward together and live in hope. Share this email with five friends. Enjoy discovering and filling yourself up with Delight as you go through the week, until my next installment, when we will explore the quality of Expansiveness. 
Together with you in the circle of love and delight,
Colette